Black Joy, Black Pain, and the Remaining Elements of Chocolate City
As we all know, gentrification brings gains and losses. The city may acquire new buildings but at the cost of losing historically relevant memorabilia. Whether it be community events like Moechella or a familiar corner store, these elements of the community stand to become mere memories. Amber Logan–aka Stony–a local native Washingtonian, utilizes her photography to capture the remaining elements of D.C.'s Black culture.
Deeper issues like community displacement, in which predominantly Black members of D.C. are pushed out due to unaffordable development, chisel away at what's left of the Chocolate City culture. Luckily photographers like Stony make sure to document these changes. Over time, Stony began to realize the importance of preserving the Black community, and of making sure to continue to illuminate the remaining elements of today.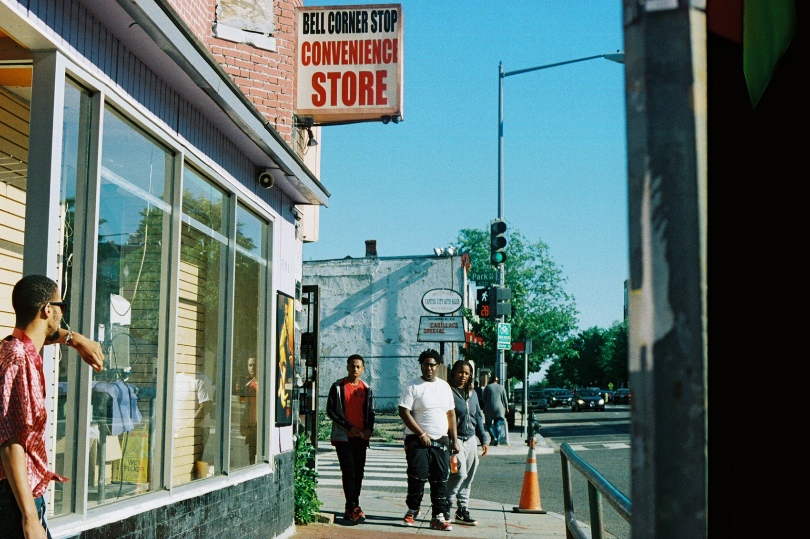 D.C. Pride & Moechella
In our interview, Stony shares that she recalls watching the city change before her eyes. She remembers seeing childhood stores being bought out, explaining that her passion for documenting these changes started in 2016. She explained that she began to have a thirst for capturing authenticity within her community and began to seek it out.
When thinking back on moments when she felt a strong sense of connection to her community, she thought of Moechella. Stony remembered back to the joyous moments of the musical event which, as she described, was full of "Black joy and Black pain." Further explaining, "We showed up in numbers, in thousands," but "the guy got sued by Coachella and it got shut down." Nevertheless, Stony explains, "We were outside. It was us. It was D.C." It's difficult to navigate inflicted change, but sometimes positive change can come out of it. Stony discovered this during the pandemic.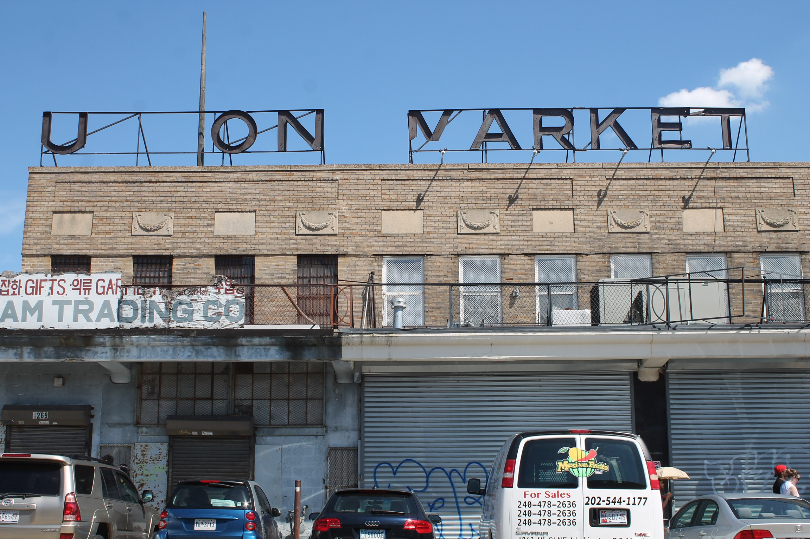 The Pandemic
To put it simply, the pandemic was a crazy time for us all, in innumerable ways. Covid, Trump, and police brutality all coming at us–not to mention the fear, continued distrust of the government, and death. Though the pandemic brought a tremendous amount of pain to the surface, issues were addressed, justice was fought for, and the community reunited.
Stony expounded on her presence during the protests, sharing "It felt good. I was witnessing this." Being able to be present and document these historical moments allowed Stony the opportunity to replant the roots metaphorically snatched away as she grew up. Now, with many changes still taking place throughout the city, she takes solace in her documentation of her memories.
Passion Projects, Sessions & Event Shooting
As the interview continued, we began to discuss Stony's passion projects, sessions, and event shooting. Event shooting isn't Stony's favorite task; she confessed, "That's where my burnout came from." She elaborated that even though her passion for photography ran deep, she took a break, largely brought on by her father's passing. The step back allowed her to process his passing, and have room to develop her most recent passion project, "A Normal Life." The project centers around sex positivity and embraces latex suits and the BDSM-practicing community.
Stony approaches the project with an organically open mind, and from the stance of respectfully acknowledging alternative expression, pointing out that our norms may not be someone else's, and that's okay. We then began to discuss the various expressions of sexuality and her own. She shared that she identifies as a lesbian but shares that it doesn't dictate or limit who she socializes with. Stony explained, "I'll go where everyone's at whether it's straight people, [or] gay people."
With the importance of respectfully embracing community in mind–and the ongoing conversation of setting boundaries–I wondered how she went about respecting boundaries during her sessions. Sexual themes for shoots can easily get a bit uncomfortable. Stony shared that she makes sure to ask for consent when requesting certain poses or before making certain wardrobe adjustments. Adding, amidst a history of certain photographers taking advantage, or trying to take advantage of their subjects, she's deliberate about making each model as comfortable as possible.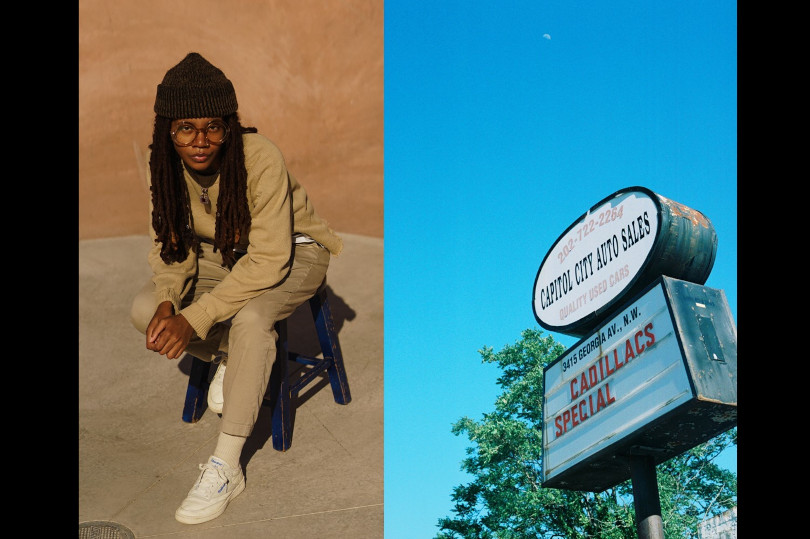 Final Thoughts
Respecting community, embracing community, and documenting community seem to all be a part of what Stony and her photography represent. Being a part of a Black community experiencing gentrification, as well as a community where people can be shunned for who they love, can take a huge toll on a person. Yet, Stony seems to have found a way to document the disheartening changes to her community and pay respect to a community that deserves nothing but.
When asked what her future will look like, Stony shares that she plans to continue to work on her portfolio, tap into her journalism bag, and drop a photobook.
To check out more of Stony's work, visit her on Instagram @a78759.
Article featured image of Stony photographed by Devante Hendren.