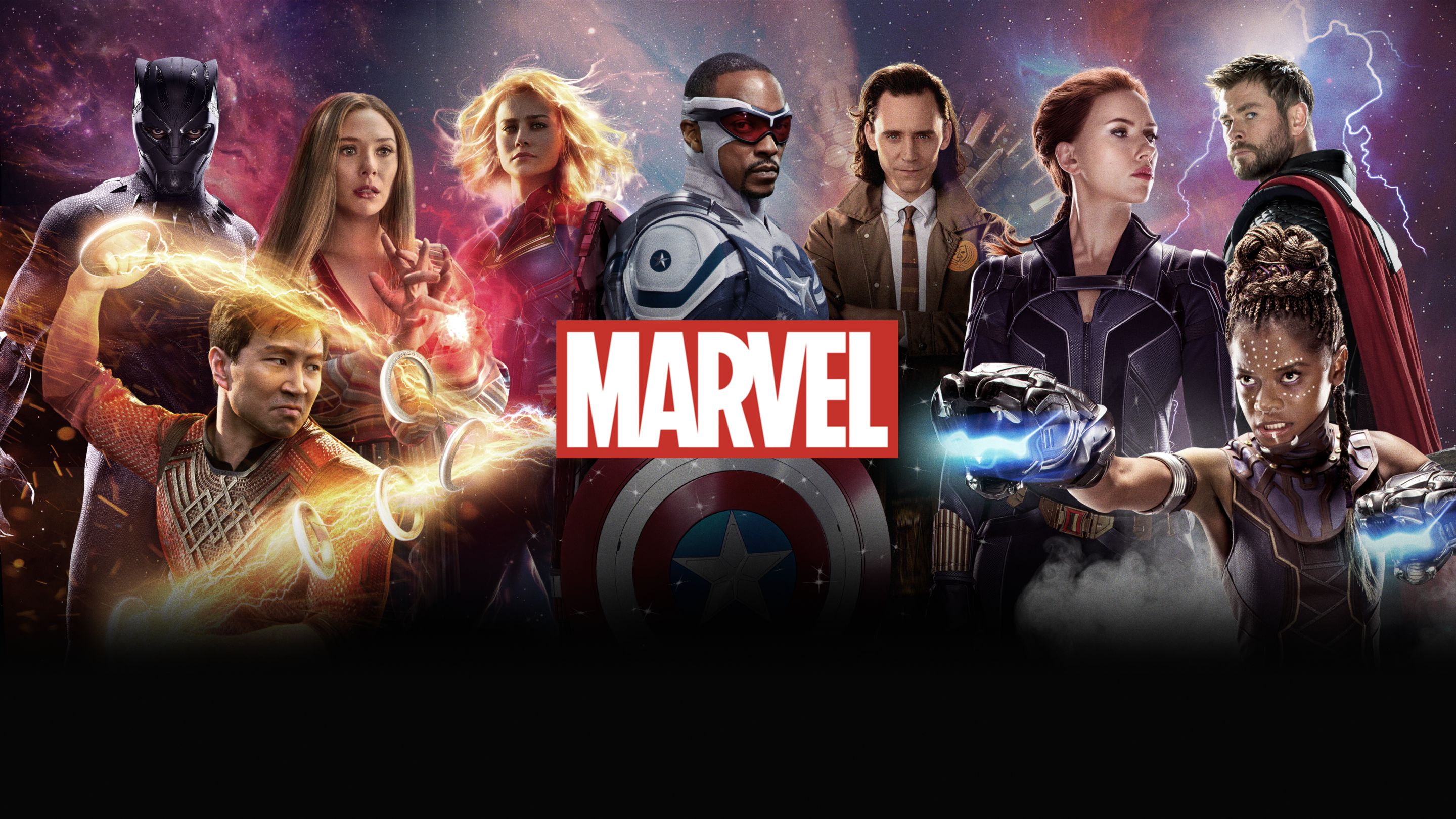 At San Diego Comic-Con 2022, Marvel Studios left fans with a goody bag of expectations for the Marvel Cinematic Universe (MCU). After the success of their Infinity Saga, Marvel Studios exploded with storylines and new faces. Rather than serving as a finale to the Cinematic Universe, it acted as a launchpad. Dubbed 'phases,' each collection of film and TV shows follow a central theme.
In Phases 1-3, we were introduced to the heroes that catapulted Marvel into the stratosphere. Iron Man, Captain America, Thor, Black Widow, and Hawkeye each represent distinct origin points in MCU history. Phase 3 ended with "Endgame," where Marvel did not hold back on the fan service, time travel conundrums, and killing off one of the MCU's most beloved characters (RIP Tony Stark). With the Avengers gone, the Earth needs new protectors. Let's break down the films and TV shows Marvel announced for release in the next two years. For this part, we will look at the two projects slated to mark the end of Phase 4.
Spoilers of past Marvel films and TV Shows are imminent.
Black Panther: Wakanda Forever
Release Date: November 11, 2022
This film marks the official end of Phase 4. The film covers the aftermath of T'Challa's untimely death. Younger sister Shuri (Letitia Wright) and mother Queen Ramonda (Angela Bassett) must fight against forces seeking to invade Wakanda and steal their vibranium. I am so excited that we finally get a live-action depiction of Namor (Tenoch Huerta) and the secret underwater civilization, Atlantis. The trailer is full of the breathtaking cinematography we saw in the first "Black Panther" film.
What is especially interesting is that director Ryan Coogler did not know of Chadwick Boseman's illness when he wrote the script for the sequel. After Boseman's passing, Coogler essentially had to write the whole script over. That is a tall order for someone in charge of one of the MCU's most important characters. However, from the trailer, Coogler maintains Marvel's premise of passing the torch from the original Avengers. My favorite part of the trailer is the introduction of Ri Ri Williams (Dominique Thorn).
If you do not know, Williams is a Black girl from Detroit who is one of the youngest graduates of MIT. Can you guess who else is heavily involved with MIT? Yup, you got it: Tony Stark. In the comics, Williams uses vibranium technology to create her own iron suit and becomes the heroine, Ironheart. Both Ironheart and Shuri possibly donning the Black Panther mantle make this a fitting end to Phase 4.
She-Hulk: Attorney At Law
Release Date: August 17, 2022
This will release as a series on Disney+ and serve as a television end to Phase 4. It covers the origin story of Jennifer Walters (Tatiana Maslany), cousin to the Incredible Hulk, Bruce Banner. Walters is an attorney who also possesses powers similar to her green cousin. A trailer was released at Comic-Con and gave us little about the contents of the show.
What is especially cool is the guaranteed Daredevil appearance. Matt Murdock (Charlie Cox) first appeared in "Spider-Man: No Way Home" as Peter Parker's lawyer. Cox resumes his roles as Matt Murdock and Daredevil from the Netflix series "Daredevil." The series is not officially part of the MCU, so this cameo of Daredevil in an MCU series is a big deal. Both Murdock and Walters are lawyers, so this cross-over makes sense. Maybe we will see the two join forces both in and out of the courthouse.
In the trailer, we also see Banner (Mark Ruffalo) training his younger cousin on controlling her new Hulk powers. As with all of Phase 4, the Avengers realize that mentorship and guidance are the best weapons for humanity.
In our next part, we will cover the projects announced for Phase 5.