Growing up a young Black queer trans child wasn't always easy. Navigating the often complex and unfamiliarity of sexuality and gender without community and without images of self was difficult. For it is in seeing images of one's self reflected back to you that we are able to envision the future. It is these images that serve as not only a guide to what life could be, but as a reminder to keep dreaming, that we find pieces of ourselves. For the longest time, images of Black trans folk thriving and succeeding were not shown, but in today's world this narrative has greatly shifted.
From historic trans women like Marsha P Johnson and Janet Mock to beautifully expansive folk like Milan Garcon, transgender and nonbinary folk have been creating representation for the community by daring to live beautifully and boldly. These icons have paved a path for younger generations of transgender and nonbinary dreamers to see just how far authenticity and determination can carry you.
Here are 4 transgender and nonbinary icons who have left me awe-inspired and made waves of representation and change for the community.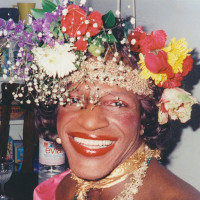 Herald as the matriarch of LGBTQ+ rights in America is activist and advocate Marsha P. Johnson. Born August 24, 1945 in Elizabeth, New Jersey, Marsha P. Johnson did not have the easiest of lives. Facing childhood abuse and the realities of what it meant to be poor and Black in 40's, Johnson had to form a life for herself, and so she did. While it wasn't much in terms of finances, Johnson moved to New York at age 17 and found not only community but liberation in her identity. Johnson, living by the phrase "pay it no mind", which the P in her name stands for, found joy and community in the LGBTQ+ nightlife of New York and the art of drag. Becoming an advocate later on in life, Johnson is best known for her involvement in the Stonewall riots. Fed up with the dress code laws of the 40's made to criminalize transgender and gender expansive folk, it was Johnson's act of throwing the first brick into the Stonewall Inn that started the Stonewall riot and inspired a major movement towards LGBTQ+ equality in the U.S. Johnson continued her activism long after the Stonewall Inn through joining the Gay Liberation Front, GLF Drag Queen Caucus and later founding STAR, the Street Transvestite Action Revolutionaries. Marsha P. Johnson's legacy and work serves as a constant reminder to live truthfully in the fullness of our identities and stand up for the causes we believe in.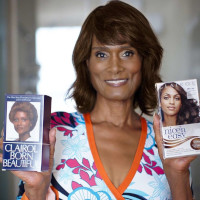 Honored beauty Tracey "Africa" Norman has left her mark on her community and the world through being the first ever Black Trans Model to be featured on some of fashion's most coveted publications such as Essence, Vogue Italia and Harpers Bazar (India). Born in 1952 in Newark New Jersey, Norman faced the discrimination of the time against members of the transgender community. Even while finding acceptance at home from her mother, due to fear of discrimination, Norman hid her trans identity while pursing her modeling career. This hiding of self granted Norman access to the fashion world and even gained her titles like becoming the first ever Black Trans woman to be on the cover of "Born Beautiful," a Clairol hair color product. Norman, while creating a successful modeling career for herself, was not out of the reaches of transphobia. When she was outed as transgender, she became blackballed from the industry. Years later, as attitudes towards the community changed, Norman was eventually able to find work, but her story speaks to the impact of transphobia. Her story reminds the community that no matter the discrimination one might face, know you are beautiful, worthy and talented to be seen and successful.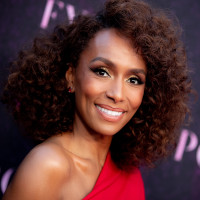 A current-day icon, Janet Mock is best known for her time as a journalist serving as a contributor and columnist at Allure, her time as an advocate for the LGBTQ+ community, and her work in Hollywood as a writer and producer on "Pose." Born and raised in Hawaii, Janet Mock always knew she was different. From early memories of wearing her grandmother's dresses to liking things more feminine, Mock always knew who she was, but just didn't have the language to fully articulate who she was. It wasn't until the meeting of her childhood friend Wendy, who was transgender, that she was able to see and articulate who she was. From there Mock was determined to not only be who she truly was but build the life she wanted and deserved. Mock – through engaging in survival sex work to afford hormones and gender affirming care, to leaving the comfort of Hawaii and traveling to New York to attend NYU to study journalism – built the life of her dreams. Now an out and visible trans woman, Mock reminds the community of the power of taking up space, and unapologetically writing one's own script.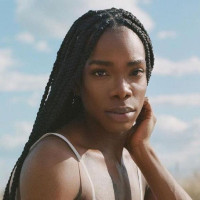 Nonbinary advocate and all around talent Milan Garcon is breaking down barriers for the community through the power of her talents. From early experiences in the fashion world to later having communications dreams, Garcon has always embodied being multifaceted. Garcon's time in media has included hosting different events in New York for companies like the Phulid Project, being on TV shows like Legendary, a ballroom competition show and modeling for brands like Chromat. Garcon beyond modeling, hosting and ballroom has become a social media personality. Inspiring and entertaining thousands with their TikTok and Instagram posts, Garcon's talents and career remind the community that we can truly be anything we want and work hard for. They remind us that we can exist without limits and without boxes.
The examples of Black transgender and nonbinary excellence are numerous and role models for the community go far beyond this list. It is these various icons, celebrities, talents and more who live boldly in their truths and their queerness that remind us to dream bigger dreams and live fuller lives. This is the power of representation, for it is these figures who inspire us to pave our own ways to greatness, being our unapologetic selves all along the way.