Trigger Warning: This article covers the topic of suicide. For direct contact with a suicide hotline, please dial 988 or find more information here.
National Suicide Prevention Awareness Month reignites various conversations about healing and tackling life's complexities. Two stories are shared here.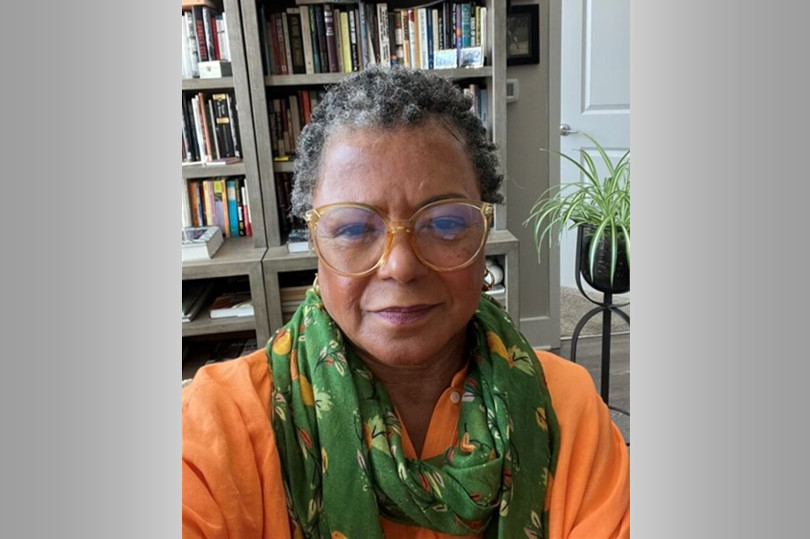 Donna Holland Barnes
Donna Holland Barnes, founder of DHB Wellness, has spent nearly 30 years teaching people about managing suicide crises and encouraging familial support following the loss of a loved one.
Her son died by suicide in 1990, and one of the ways she grieved was by educating herself on the act, eventually receiving her doctoral degree in sociology.
"I don't think it was a mental disorder that made him take his life. To me, it was his environment, in his surroundings, and in his perception of his surroundings," she said. "I wanted to look at suicide from a sociological perspective because I think a lot of suicides are based on the sociological perspective, but we don't recognize it like that. We think immediately it's a mental disorder, and that's not always true. My son loved life."
Making her mark within the college sector as a sociology professor at Northeastern University, Tufts University, Texas State University, and eventually at Howard University for the Department of Psychiatry, Barnes developed specialized courses for her students, including "Society, Suicide, and the Human Experience" and risk management for suicide [dedicated to her medical students].
"I wanted to introduce the students to Émile Durkheim and Suicide so they could discuss it in an intellectual manner," she said.
Barnes also founded the National Organization for People of Color Against Suicide (NOPCAS). While the volunteer-based organization has since become inactive due to a lack of support, she wanted to help people learn about suicide prevention through conferences, support group sessions, and research.
"My thoughts are that people are always going to take their own lives but nobody pays attention to the families," she said. Formulating the organization after noticing a lack of suicide support groups for Black families, she had to confide in other communities to discuss the range of emotions she felt after her son's passing.
"I was looking for people of color because back at that time, the rate of suicide had increased over 200% among young African Americans," she said. "It didn't make sense to me because if anyone had said anything to me, I would've sworn I was the only Black person out there who lost someone to suicide. I didn't see families – they weren't coming out."
Prior to its dissolution in 2010, many of the organization's events drew in large numbers, with the first taking place in New Jersey. "Families came, teachers came, attorneys came, funeral directors came – everybody came who wanted to understand what was going on in their community," she said.
While her current work aligns with training for medical staff in detecting and managing suicidal patients, life coaching, and grief recovery sessions through her self-titled wellness company, Barnes has been able to connect with people across the United States, Canada and India.
Though she finds enjoyment in helping people, she's had to take breaks from her sessions – which run for eight weeks – to care for her mental health.
Barnes also said organizations should prioritize including a "suicide specialist" for members and employees, listing the Delta Sigma Theta Sorority as an organization she's encountered that heavily promotes mental health advocacy.
When describing how people can help those facing a suicide crisis, Barnes said, "there's nothing else you can do but listen. Listening is the most important thing you can do and to let them know you're there for them and we will get through this together," she said. "They don't want to be alone or feel like they are alone." Transforming her grief into a resource, Donna Holland Barnes' care and effort has made her a hero for suicide prevention and awareness.
Interested in attending a coaching or therapy session? Visit Donna Holland Barnes website, dhbwellnessllc.com.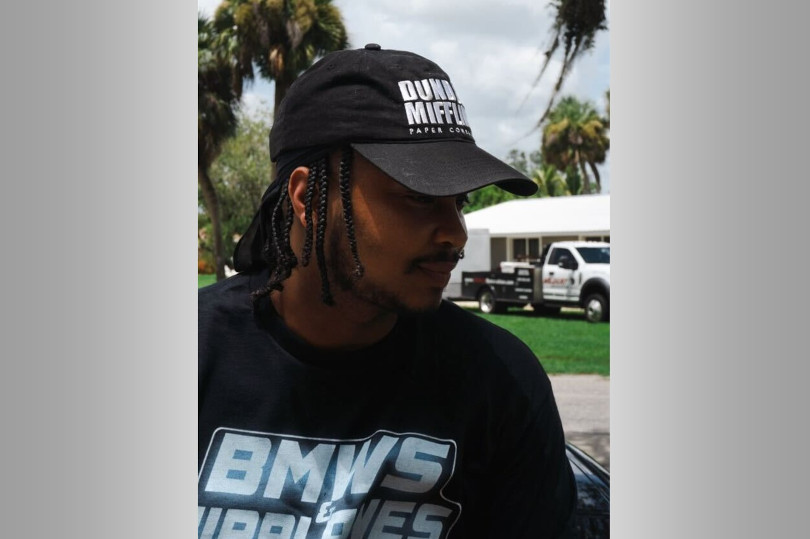 Deandre Forbes
Deandre Forbes, an EMT pursuing a degree in software engineering, also finds that being an active listener and "surrounding himself with like-minded individuals" has contributed to the improvement of his mental health. Enjoying "video game therapy sessions" with friends and taking his vehicles on the road for long drives are just a couple of hobbies that help ease the stress of his routine.
While his goals center on having "financial freedom [and financial literacy]," a stable support system, and a career idealistic for the lifestyle he intends to secure himself, Forbes had to overcome a low point in which he showed slight indifference about death.
"There was a point in my life where I had lost one of my close friends. At the same time, I was dealing with some issues with my job, and I was also not in a very healthy relationship," he said. "We were on and off, and that was terrible for my mental health – that was the point where if I died, it would be okay, but I never thought, hey, I want to die. It's more like accepting that if something were to happen, it wouldn't be the end of the world."
He attributes his improved mental health to better health choices and tightening bonds with loved ones. A frequent user of various social networking sites, Forbes also had to avoid equating his sense of self-worth to the accomplishments of his peers.
"I think social media is terrible for your mental health," he said. "It depends on how you use it. Not only is there lots of drama on it, but you can also see the successes of other people, compare that to your own life, and feel like you're falling behind – which isn't necessarily the case. Everyone only posts what they want other people to see. They're not posting their struggles. They are only really posting their successes."
Conquering his grief with focus and positive thinking, Forbes hasn't let his pain overtake the life he hopes to create for himself.
"Every day, I don't feel like doing certain things, but I get up and do them," he said. "Having that mental toughness and doing the things that you don't really want to do but have to do, helps you get out of the slump. You have to keep going and roll with the punches."
Article featured photo by Joice Kelly on Unsplash.