Korean Pop music, or K-pop, has been gaining popularity in the United States for the past five years. Early legends such as PSY, 2NE1, Girls Generation, and BIGBANG ran YouTube with astronomical numbers in views in the early 2010's, but post 2016, K-pop and its fandom has been growing more and more. BTS has reached the number one spot in the Hot 100 six times, while BLACKPINK has reached records that were previously held by Destiny's Child and Spice Girls in terms of touring. Most recently, Fifty Fifty released the song of the summer, "Cupid," which has stayed on the Billboard Hot 100 for 21 weeks, peaking at #17. It looks like the K-pop train isn't slowing down anytime soon.
Most K-pop songs come with energetic choreography. The dance is the selling part of the song. Similar to "Single Ladies" by Beyoncé, the song is connected to the choreography.
K-pop dance covers have taken over TikTok and YouTube. There are many K-pop dance teams across the globe that go by their own group names, like their favorite K-pop groups. I spoke with members of the D.C. based K-pop cover dance group Konnect DMV, Phillip (Founder), Glow (Dancer), Brianna (Dancer), and Kaylen (Dancer) about the group and everything about K-pop dance.
The Audition Process
How long have you been Konnect DMV?
Brianna: I personally joined around September for fall auditions for 2022. So I haven't been here long but I've been here quite a bit.
Kaylen: Glow and I have been in [Konnect DMV] maybe a year and a couple months. We were the second group to join in the first audition, period.
Phillip: I found the team [laughs]. We started around June 2021 and officially became "Konnect" in September 2021.
What is the audition process like?
Kaylen: Scary. It was a little scary [laughs] just cause I thought everybody on the team was so good and it was really scary especially Shannon, but she's not here to defend herself so I won't say that. Um, but other than that, ours was online as the first group. So we had to pick from 3 different songs and I think it was "Loco", some Seventeen song…
Glow: "Ready to Love."
Kaylen: "Ready to Love" and "Fever." And yeah, we just did it online and did the interview process.
Phillip: Because I host the whole audition, our process is like: we post the flier and after they do the application itself, now it's in person and they come to the dance workshop. We teach two pieces: one boy group and one girl group. And what we're looking for in that audition is how they listen to our feedback when we're teaching, because how we clean is how we clean in our actual practices as well.
So let's say we teach it one way, even though it may be a little different from the original. If we see that maybe they don't follow that, it will be kinda like a message if they fit the team or not.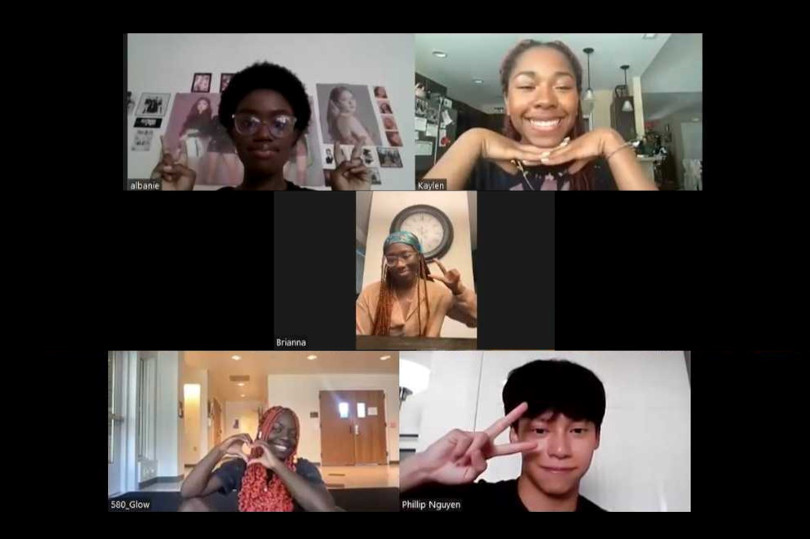 Does learning the dances come easy to you guys, or does it take a little while?
Glow: I think it all depends on our dance styles, I'll say. Some people pick up girl group dances quicker than boy group dances. Or if your style is more hip-hoppy you might pick up a P1Harmony song faster. For me, I think harder dances are faster to pick up than dances that are easier. I don't know why…I don't know.
Kaylen: Which one was more of the easier dances we did? I know "Shooting Star" had me. Like it was an easier dance and it had me because I was overthinking, tryna like…
Glow: You're like, "Is it really this easy? I don't know."
Kaylen: "Is it actually the move or is it something else?" Like Glow said, it depends on the song. After doing it for so long, it just comes naturally to you.
When it comes to dancing in public, were you guys shy at first?
Brianna: I was shy [laughs]. I was very shy. To the point where my facials weren't 100% where I wanted to be. But when you work up to it and do more projects, you get more comfortable with it.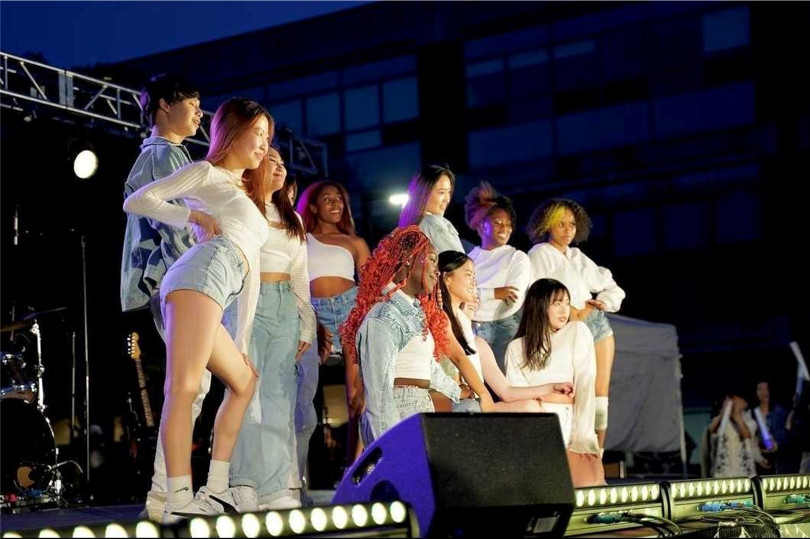 Konnect DMV Slays the Competition
Konnect DMV formed in 2021. In that short amount of time, you guys won 1st at the K-pop World Festival in D.C. that same year and last year you guys won 2nd place at Koreafest in North Carolina. How did you guys feel about competing and placing high so fast? Will you guys be competing in the future?
Phillip: So fun fact about the first one, that's actually how we officially formed. Because before that, it was just a bunch of friends making covers for fun. And then this opportunity came and we were like, "We really should take this, but we have no name."
So, I took initiative to come up with the name. We didn't expect to get anything out of it. Maybe like third place or just like…some recognition out of it. And then we woke up and got an email saying, "Hey, you got first place," and we're like, "Oh."
I actually didn't know how to react! It was just so…and we just started…and I think the deadline was…we only had 2 weeks to send the video out and I sent it the night before. And then 2 days later we got that email. So after that we felt kinda a push thing to like, "Oh maybe, maybe we're kinda good." It feels very rewarding and also at the same time it feels very fast. There's a lot of expectations we had to keep getting.
How Konnect DMV Connected
What was the inspiration in creating Konnect DMV?
Phillip: Well, after I graduated college, there was no dance team that was post collegiate, especially K-pop dance teams. So I was like, "Okay, I should create that," as well as I wanted to create a team that represents the DMV.
So how did the name "Konnect DMV" come together?
Phillip: So because we only had a night to have a name, I kinda just made it. Even though I made it really fast, we tried to see like how can get people to memorize the name "Konnect DMV" and how people connect to the DMV. So even when you don't know where we are and you find our videos, someone will search it up and be like "Oh, they're from this area."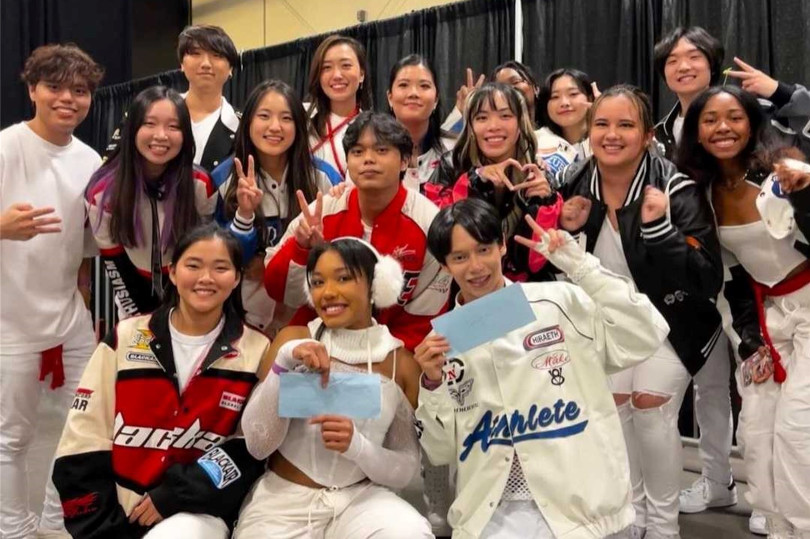 Konnect DMV Reveals Their Favorite Projects This Year
What was your favorite choreography to do this year so far?
Kaylen: Mine would either be "Unforgiven" or "Sugar Rush." Sugar Rush Ride was my first boy group I ever done and it will be the only boy group that I ever do! I really liked doing those 'cause it was new. And "Unforgiven" just felt right!
Glow: My favorite? Maybe "Back Down" by P1Harmony. The choreo felt right too and the filming was really fun. Or…Sugar Rush Ride, duh. I'm a Moa (fan of TXT) through and through.
Brianna: Mine was "Impurities." That fit my style the most. But also "Shooting Star," and I like "Backdown." too. It was a challenge, but I pushed through.
Phillip: I think for me it was Seventeen's "Thanks" and Iz*one's "Violetta." I liked it because it was so hard, it felt very rewarding to finish the project.
Featured article image courtesy of Konnect DMV.