There was much at stake in the 2022 Washington, DC municipal elections. Several hotly contested primary races set the tone in the summer, and multiple general races this November—including the one for mayor—had history-making implications.
Bowser for Three
In a surprise to no one, Democratic incumbent Mayor Muriel Bowser defeated her three opponents without complication and sailed smoothly into history as the only DC mayor since "Mayor for Life" Marion Barry to be elected to three consecutive terms. Her victory also cemented her as the only woman to hold this distinction. Bowser shared the ballot with the independent candidate and comedian Rodney "Red" Grant, Republican candidate Stacia Hall, and Libertarian candidate Dennis Sobin.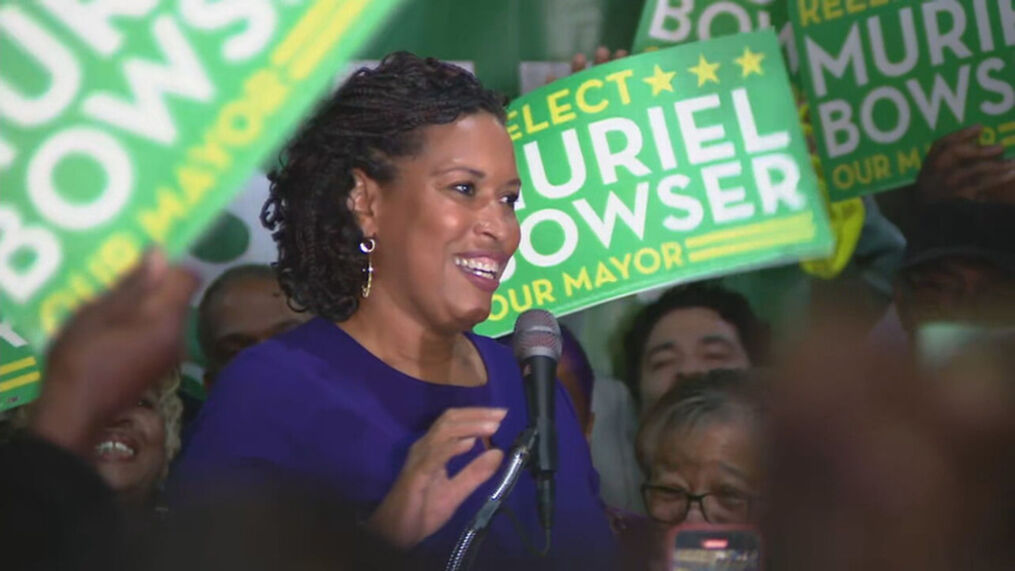 Since all eight of the District's mayors have been members of the Democratic Party, it's generally assumed that the winner of the Democratic primary will go on to be the mayor, so Bowser's real test came in June. In the primary, Bowser faced off against first-time mayoral candidates Robert White, who has been an At-Large City Councilmember since 2016, and Trayon "Ward 8" White, who has represented his moniker on the City Council since 2017. She also ran against James Baker for a second time, a candidate she first defeated in the 2018 primary.
Though Trayon White's numbers had trouble getting off the ground, Robert White gave Bowser's electoral dominance a run for its money. Bowser pulled away in the later stages of the race to defeat White by 8.5% of the vote, a relatively small margin by her standards. In fact, the primary race was Bowser's closest brush with defeat since her inaugural 2014 primary run against incumbent Mayor Vincent Gray, a race she won by roughly the same amount of votes.
Council Shuffles Around
Democrat Brian Schwalb ran uncontested in the Attorney General race, replacing the outgoing Karl Racine who opted not to run for reelection. Enjoying endorsement from Racine, Schwalb defeated candidates Bruce Spiva and Ryan Jones in the primary with almost half of the vote. Ward 5 Councilmember Kenyan McDuffie was initially slated to be a power player in the primary until the DC Board of Elections and Court of Appeals ruled him ineligible and disqualified him from the race. The decision, galvanized by the political attacks of Spiva, was made in concordance with a provision that requires DC Attorneys General to have worked as attorneys for five of the last ten years.
Needless to say, McDuffie did not meet this qualification, but retooled his campaign to set its sights on the incumbent Councilmember Elissa Silverman's At-Large seat instead. The DC City Council elections contained more fireworks than any other throughout the city. There were plenty new faces and tight races to go around. McDuffie, who switched parties from Democratic to independent to challenge Silverman's independent seat, defeated her by only 3% of the vote. Democratic incumbent At-Large Councilmember Anita Bonds retained her seat after a handsome victory in the primary.
Progressive Democratic candidate Zachary Parker defeated Republican Clarence Lee Jr. to win the Ward 5 seat vacated by McDuffie and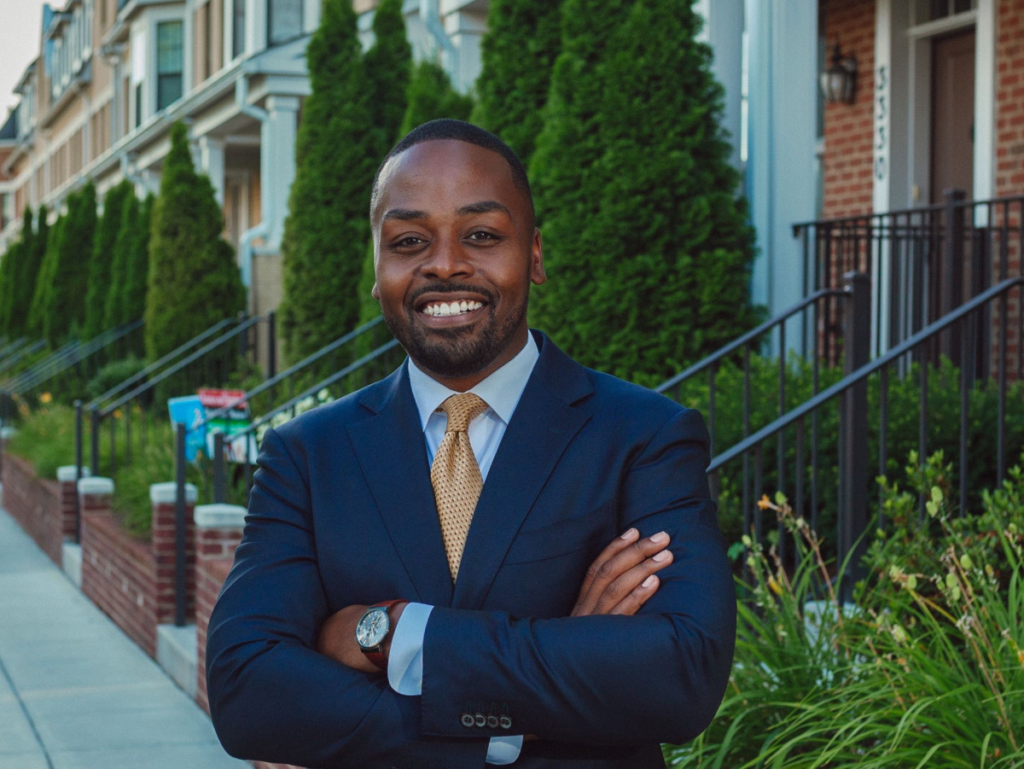 became the first ever openly Black LGBTQ council member in the process. Coming off of impressive victories in the primary and general elections, Parker is only one facet of the historic strides LGBTQ politicians have been making in DC politics. There were more LGBTQ candidates elected to the Advisory Neighborhood Commission this November than in any previous election.
Incumbents Chairman Phil Mendelson, Ward 1 Councilmember Brianne Nadeau, and Ward 6 Councilmember Charles Allen retained their seats following decisive general and primary victories. Ward 3 Councilmember Mary Cheh opted not to run for reelection, opening her seat up to a nine-candidate primary race which, while clearly desirable, was not close. The primary and seat was ultimately won by Matt Frumin, a former ANC commissioner, and Cheh's former campaign treasurer. Frumin cruised to primary victory ahead of The Washington Post-endorsed Eric Goulet to become the year's third new holder of a DC City Council post.