Poetry, undeniably, is on the rise. However, just a decade ago, the US Census Bureau's annual Survey of Public Participation in the Arts reported that its readership was experiencing a 20-year skid, and that Americans were more likely to knit or attend a jazz or even classical music concert than they were to read a poem. This wasn't for the poetry world's want of trying—contemporary powerhouses like Nobel laureate Louise Glück, Frank Bidart, Yusef Komunyakaa, and future US Poet Laureates Rita Dove, Tracy K. Smith and Joy Harjo were all active in the 2000s and 2010s. Still, poetry's readership and sales struggled. Cut to 2017, where more Americans were reading poetry than in any of the previous 15 years, and sales had increased 21% since 2013. Sales have also risen dramatically over the last decade in the United Kingdom and Canada. So, what changed?
The answer is the advent of Instapoetry, the short, relatable, accessible verse you've likely seen grace your Instagram or Facebook feed at some point. Most of the poets behind the craze built their following on social media platforms before transitioning to conventional print publishing methods, which many of them did with the aid of Kansas City, Missouri-based publishing house Andrews McMeel. In 2017, books by Instapoets constituted 47% of all US poetry sales. In Canada, they were responsible for 80% of poetry sales that year, and in 2020 still made up nearly half.
Canada's own Rupi Kaur, who is by far Andrews McMeel's brightest star after netting them $123 million in 2017 alone, is the undisputed queen of the growing movement. Her trademark laconic, lowercase, love-yourself-and-everything-else brand of poetry has achieved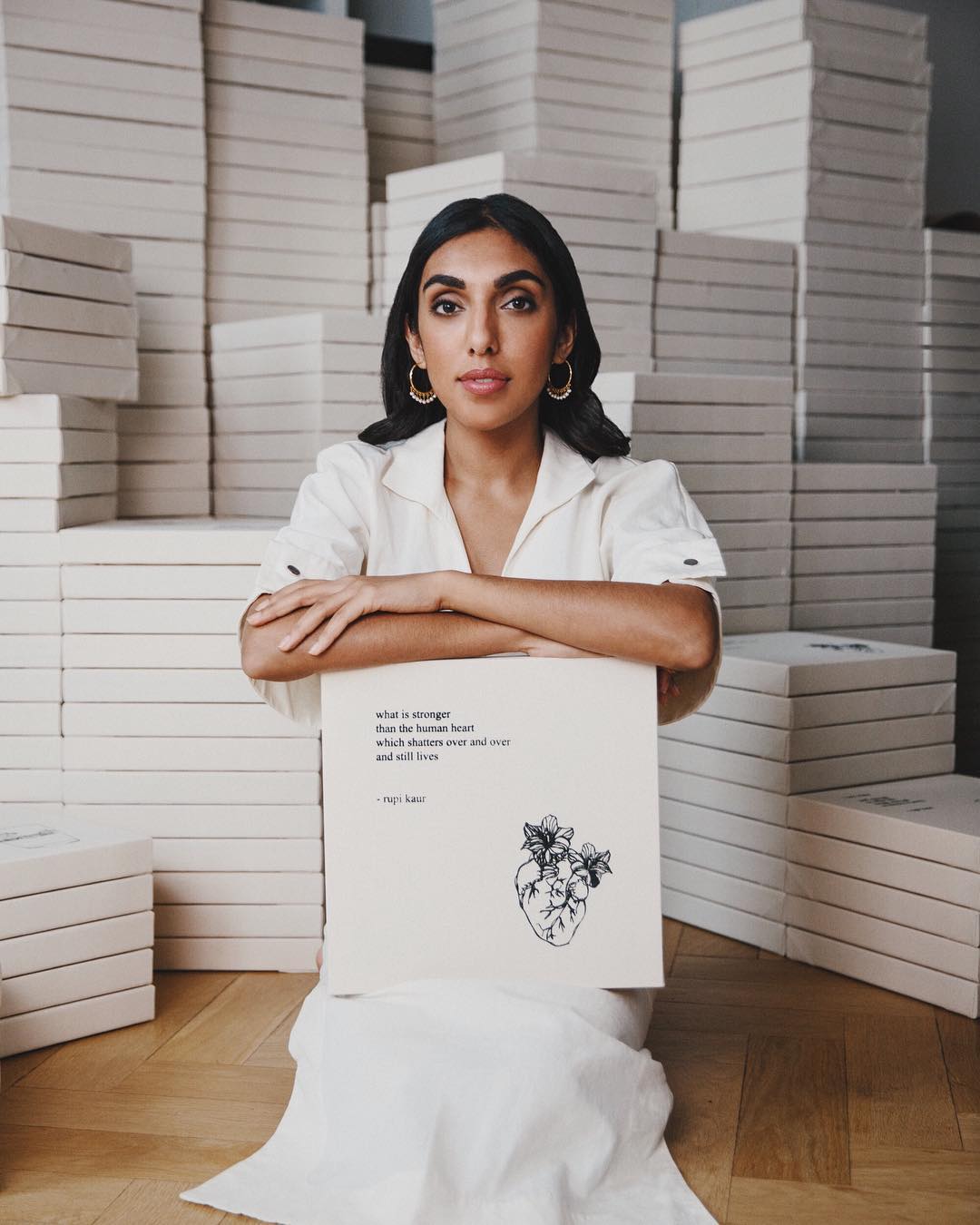 massive popularity since the release of her debut collection "Milk and Honey" in 2014, which often reads more like a self-help book than it does the poetry before her. Andrews McMeel's all-star lineup of Instapoets—Kaur, r.h. Sin, Najwa Zebian, Lang Leav, Amanda Lovelace, and others—all employ this style of writing, and constitute some of the most recognizable names in the genre.
For all the success and adulation the Instapoets enjoy, they've for years been criticized as everything from sellouts to, ironically, the death of poetry. Though their critics typically concede that they mounted poetry's revival, they wonder at what cost that revival came. The simplicity and accessibility of Instapoetry, in contrast to the technical and complex work of poets like T.S. Eliot, Walt Whitman and Sylvia Plath, has been known to alienate readers of more "serious" poetry from the form. It doesn't take much to imagine why someone willing to trudge through all 434 lines of Eliot's "The Waste Land" may take issue with Kaur's two-line "she was music / but he had his ears cut off."
"Their posts often seem like passing thoughts," wrote Thomas Hodgkinson for The Spectator, "hastily expressed, then cut up at random to resemble our conventional idea of poetry." Both Hodgkinson and the New Statesman's Anna Leszkiewicz believe there's some value in the form, but acknowledge that when it comes to Instapoetry, as the latter puts it, "genuinely insightful or distinctive work is the exception, not the rule." In "The Cult of the Noble Amateur," poet Rebecca Watts' polarizing polemic for the PN Review, and perhaps the best-known attack leveled against Instapoetry, Watts blasts the movement as "artless," "consumer-driven," and characterized by "amateurism and ignorance."
The Instapoets are far from the first to make a habit of simplistic, spare verse—modernists William Carlos Williams and e e cummings both have several poems in this tradition—but they continue to be criticized and adored for how catch-all their poetry tends to be. The same critical duality exists in discussion of Amanda Gorman, who skyrocketed to fame and fortune after reading her poem "The Hill We Climb" at President Joe Biden's inauguration. Gorman, who is challenged only by Kaur for the distinction of America's (and maybe the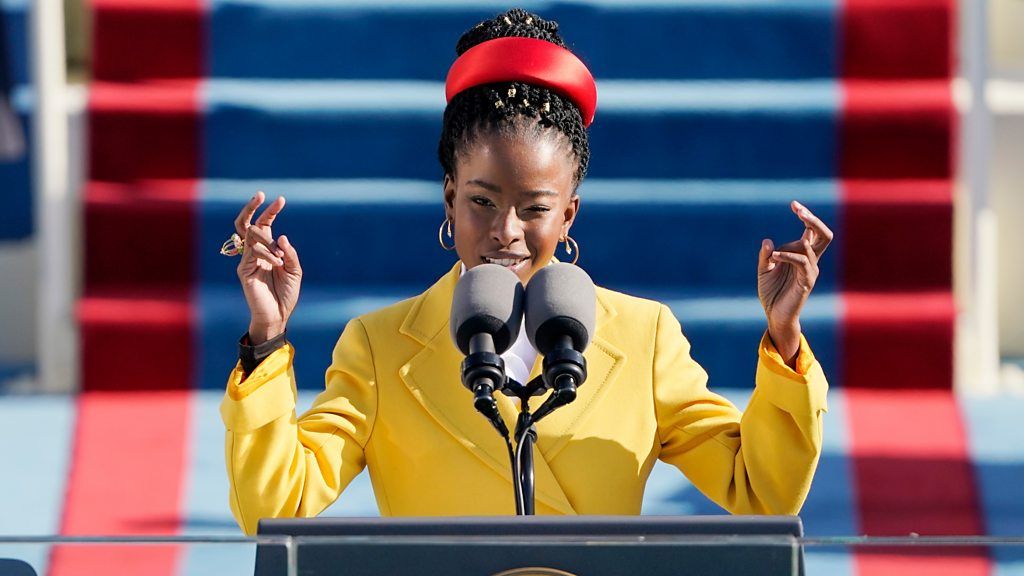 world's) most popular poet, possesses the same broad appeal the Instapoets so greatly benefit from. Just like the Instapoets, Gorman's millions of supporters look to her work for hope and healing while her critics see it as uninspired, feelgood pablum. When removed from the surrounding paragraphs, Robert Lashley's relatively light critique in The Stranger that "Call Us What We Carry," Gorman's debut collection, as "commendable yearning to reach as many people as possible too often doesn't rise above platitudes" could easily be mistaken for a critique of any number of Instapoets.
There is ever a rift between art that is popular and art that is considered good by critics, and only the best in their craft are able to bridge the gap. After releasing "Call Us What We Carry" to virtually universal acclaim, Gorman appears to be on the right track, but she isn't out of the woods just yet. At only 24, she's hardly shown the reading public any of what she's made of, and she has yet to fully divorce herself from the critical notion that her work is platitudinous (so say Lashley and literary giant Ishmael Reed) and subject to "hollow moralism" (so says Safety Propaganda's Adam Lehrer). Evan Leonhard wrote of "The Hill We Climb" in the LSU Reveille that "a poem cannot stand on its moral merit alone," a thought that seems to be the central point of dissension among readers of contemporary poetry.
Regardless of how its critics feel, the rise of self-help poetry is inextricable from the rise of poetry itself in the 21st century. Though many pre-Instapoetry players like New Yorker poetry editor Kevin Young and current US Poet Laureate Ada Limón have retained and expanded their influence, they've no choice but to admit pop stars like Kaur and Gorman into their ranks. The face of contemporary poetry is young, experimental, and disinterested in the rules and traditions of old, much like the Beat poets before them, who were much like the modernists before them. Art, and perhaps especially literature, has always had a knack for generating rebels. Let's see what becomes of these ones.