Brian Robinson running back for the Washington Commanders was shot earlier this year on the evening of August 28th. DC police have been working on this case and have found one of the three suspects involved in the shooting on November 2nd. The shooting took place on H Street NE, right next to the 10th Street crossway, in an attempted robbery by three suspects. Since the incident, Robinson has been able to return to the field of play, making his debut against the Tennessee Titans on October 9th. This after being shot in the leg and making a full recovery. Robinson says that he is "just blessed to be out there" and thanks everybody involved. The individual charged with the crime is a 17-year-old boy. Police say that the other suspects in the shooting are also teenagers. There is video of the gunman in public in a red hoodie who seems to be underaged, in possession of the firearm.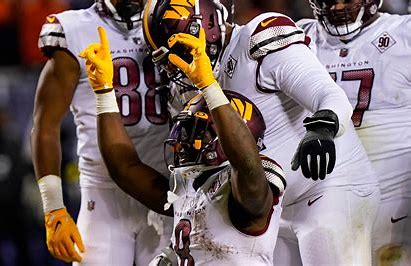 The district police have arrested and charged the 17-year-old with assault and intent to rob while armed. At the time the incident occurred he was only 16 years old. Police are still in search of the other young person who actually fired the weapon along with the other teen getaway driver. This is just one of many crimes with children involving a gun in DC this year. District police say that more than 900 juveniles in DC have been arrested this year, which is a 13 percent increase from this time last year. This is a statistic that has caused a serious level of concern amongst police and the community of DC. Chief Robert Contee III of the DC police spoke on the matter. He said, "We continue to see this over and over and over again across our city. Enough is enough! We have to keep guns out of the hands of the youth in our city."
With the reoccurring theme of youths with firearms, the city has had enough of the chaos. It is certainly alarming to continuously see juveniles get mixed up with gun violence. There is no way for children to completely posses the knowledge of when and how a firearm should be used. This, combined with the disputes young ones may find themselves in, is a catalyst for them to use a deadly weapon in a senseless manner. Knowingly having the power to take someone's life by just reaching in your pocket and pulling a trigger is too much power for the youth to have. Robinson certainly is lucky and it's good to see him escape with his life and career. Others that found themselves in a situation similar to his can't share that same privilege.
This past Halloween night a 14-year-old boy was shot fatally in southeast DC. Antoine Manning, a high school football player, was shot on the evening of October 31, on Birney Place SE. Sadly, Manning wasn't able to survive another shooting. I say this because Manning's coach said that he was already recovering from being shot some weeks before. He led his high school team to a state championship. His teammates, mother, family, and friends have left signatures and signs for his memorial. Manning is the sixteenth teen to be shot in the district just in the month of October. The statistics surrounding this specific area of crime is a real problem for the locals, raising concern amongst the community and how safe it is for those residents to leave their house. This is no horror movie, but it is a terrifying reality.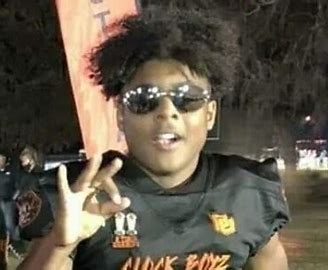 There is nobody that can guarantee that they are exempt from being a victim of gun violence. One of the close friends of Manning's spoke out on the matter saying that "Back in my day kids were off limits, kids and women were off limits. So not only is this ungodly, it's inhumane." The community sees the change in times and how severe the violence has gotten. To have kids shooting other kids is just something that has become normal as of recently, and it shouldn't be that way. Not only are kids shooting kids, but also attempting to rob adults, as Robinson's case displays. The mother of Manning reportedly attempted to save her son by pulling him to her at the time of the shooting. This is genuinely a travesty, and the shooters of this young man have not yet been seen or found. With no leads or causes authorities have nothing to go off of.
Manning's death is the latest in a streak of shootings that have taken place this past year in DC. Recent crime data from the DC police exhibits that homicides of kids under the age of eighteen is now at fourteen for the year. That is quite a difference from last year, as the number of teen homicides in the city has doubled from last year. Chief Contee spoke out on this issue saying that "We must come together and continue to provide information to resolve these cases, want to make sure that we focus in on our young people. I've been talking about this for months now. How our young people either come up as victim or suspect in a lot of these crimes that have occurred. "It isn't right to see the youth on either side of that spectrum whether they are victims or suspects. No parent wants to see their child responsible or fall victim to gun violence."
I'm not sure how these young kids are getting their hands on such dangerous weapons so easily, but something has to be done. There is no reason kids should have to worry about being caught in the midst of gunfire while trick or treating. No reason for a youth to attempt to rob our hometown rookie running back and shooting him in the process. Celebrities, kids, and women are all liable to be a victim of gun violence from a careless minor. Manning's coach calls out the area's supervision, saying "Someone has to stand up and say something. It's a lot of big homies in these neighborhoods, it's a lot of y'all men, in these neighborhoods, just holler at y'all little homies." With his eyes full of tears he expressed his message in a heartfelt way. The pain that could be seen on his face represents the feelings of the community. A devastated feeling and look of sorrow for yet another young life lost.